Wedding photography is one of the most important investments for your big day. It captures all the memories, emotions, and moments of your special day. To ensure that your wedding photos look perfect, it's important to know how to pose in front of the camera. In this article, we'll provide some tips and tricks to help you get the best shots possible.
I. Preparing for Your Photo Shoot
Preparation is key when it comes to posing for your wedding photos. Being well-prepared can help you feel confident and relaxed, which will translate into beautiful and natural-looking photos. Here are a few things you can do to prepare for your photo shoot:
Get a good night's sleep: Make sure you are well-rested before your photo shoot, as tiredness can show on your face.
Hydrate: Drinking plenty of water can help keep your skin looking fresh and healthy.
Choose the right outfit: Consider the location and style of your photo shoot, and choose an outfit that complements the surroundings and flatters your body type.
Practice your poses: Take some time to practice your poses in front of the mirror, so you feel more confident and comfortable in front of the camera.
Choose a good location: If you're taking outdoor photos, choose a location with good lighting and an interesting background.
By following these simple tips, you can prepare for your photo shoot and make sure your wedding photos are as beautiful and memorable as possible.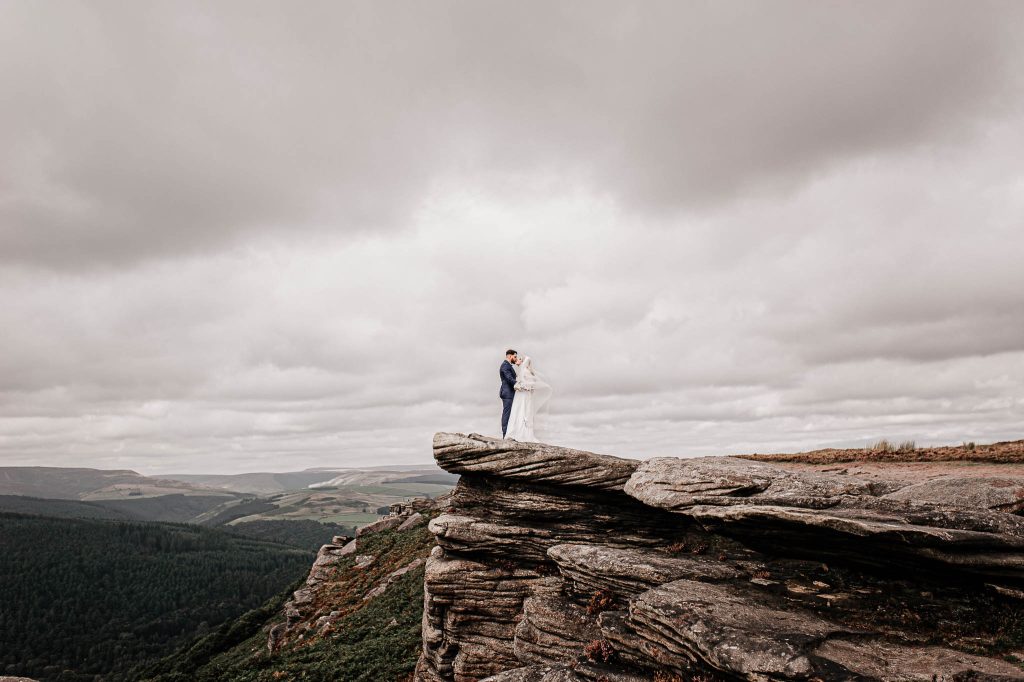 2. Communicate with Your Photographer
It is essential to establish a good relationship with your photographer, as they will be the one capturing your memories that will last a lifetime. Take the time to discuss your preferences and expectations with them. Let them know what poses you like and what poses you want to avoid. If you're feeling nervous or unsure, your photographer can guide you and provide tips to help you relax and feel confident in front of the camera.
Additionally, you can provide your photographer with inspiration and reference images that reflect the style and look you are hoping to achieve. If you have specific shots in mind, be sure to discuss this with your photographer and make a plan to ensure that they are captured.
Having open and clear communication with your photographer will help to create a positive and stress-free photo shoot experience. It is crucial that you feel comfortable and confident in front of the camera, as this will result in natural, beautiful images that truly capture the essence of your special day.
3. Practice Your Poses
It's a good idea to have a clear idea of the poses that you want to try out before the big day. This will save time and ensure that you get the shots you want. Try different poses and see which ones you feel most comfortable in. You can also experiment with different angles and lighting to see what works best for you. When practicing, make sure to pay attention to your body positioning, facial expression and hand placement.
Additionally, consider the environment in which you will be taking your photos. If you're taking outdoor photos, consider the time of day and lighting conditions. If you're taking indoor photos, think about the background and the props you'll have available. Make sure to choose poses that complement your surroundings and bring out the best in your photographs.
Finally, don't be afraid to ask for help from your photographer or a friend. They can offer suggestions and guidance on how to pose in a way that flatters you and captures the moment perfectly. With a bit of preparation and practice, you can feel confident and at ease in front of the camera, resulting in stunning and memorable wedding photos.
4. Pose Tips for the Bride and Groom
Bridal Portraits
For bridal portraits, you want to focus on showcasing your gown and your face. Stand straight and tall with your shoulders back, and hold your bouquet in front of you. To show off your gown, twirl or spin slowly.
Groom Portraits
For groom portraits, stand with your feet shoulder-width apart and your hands in your pockets. This will help you look relaxed and confident. You can also put your arm around your bride for a more intimate shot.
Couple Portraits
For couple portraits, it's important to find a pose that is comfortable and intimate. Stand close to each other and hold hands, or put your arm around your partner's waist. You can also try different poses, such as the "spoon" or "dip" poses.
5. Pose Tips for the Wedding Party
Bridesmaids
For bridesmaids, stand in a line and hold your bouquets in front of you. You can also try different poses, such as holding hands or standing in a "V" formation.
Groomsmen
For groomsmen, stand in a line with your hands in your pockets or crossed in front of you. You can also try different poses, such as putting your arm around each other's shoulders.
6. Clothing and accessories
When it comes to posing for your wedding photos, clothing and accessories play a significant role in creating the overall look and feel of your images. Here are some tips to keep in mind when choosing what to wear and what accessories to include in your wedding photoshoot.
Choose clothing that fits well and flatters your body type
Whether you're wearing a wedding gown or a suit, make sure it fits you properly and accentuates your best features. Ill-fitting clothing can be uncomfortable and distracting, and can detract from the beauty of your photos.
Consider the colours and patterns of your clothing
Choose colors that complement each other and don't clash. Avoid patterns that are too busy or distracting, as they can take away from the focus of the photo, which is you and your partner.
Select accessories that enhance your look
Jewelry, hats, scarves, or shoes can add a touch of personality and flair to your photos. However, avoid accessories that are too loud or take away from your outfit. Keep it simple and elegant.
Wedding accessories can greatly enhance the visual appeal of a wedding shoot, and the groom's accessories are no exception. These items, such as shoes, cufflinks, a bowtie, belt, and watch, add elegance, style, and personality to the groom's outfit. They can help tie the look together, coordinating with the colours and style of the wedding, and making the groom stand out in his own unique way.
In a wedding shoot, the accessories can be featured in various ways, such as arranged artistically in a flat lay or being captured as they are being worn. The photographer can also use accessories to add interest and detail to photos, for example, capturing a close-up shot of the cufflinks or the watch.
Accessories can help achieving a cohesive and polished look, and incorporating them into the wedding shoot can create a beautiful and memorable aesthetic.
Make sure that your outfits and accessories match or complement each other. You want to make sure that you look like a cohesive unit in your photos.
Consider the style and location of your photoshoot
The style of your photoshoot and the location you choose can also impact what clothing and accessories you choose. For example, if you're having a rustic outdoor wedding, you might choose a flowy bohemian-style dress and minimal accessories.
Overall, choosing the right clothing and accessories for your wedding photoshoot can make a big difference in the final outcome. Make sure you choose items that reflect your personal style and make you feel comfortable and confident.
Conclusion
Posing for your wedding photos is an important part of your big day. By following these tips and communicating with your photographer, you'll be able to get the perfect shots that you'll cherish for years to come. So relax, have fun, and let your love shine through in your photos.