Are you looking for a beautiful, unique destination to elope? Look no further than Iceland! From stunning views to incredible outdoor activities, Iceland is the perfect place to say "I do." In this blog post, we'll share our top tips and ideas for planning an unforgettable elopement in Iceland.
Planning an Elopement in Iceland
Planning an elopement in Iceland can be a daunting task, but with the right guidance and resources, you can create an incredible adventure for you and your partner. The first step is to book your lodging, accommodations, and flights. Once these are secured, you can start thinking about where to elope in Iceland and the type of ceremony you'd like to have. Consider the time of year for the best weather, and for any special events or holidays that may be taking place. Be sure to pick a photographer that specializes in elopements so that you can capture all the special moments from your day.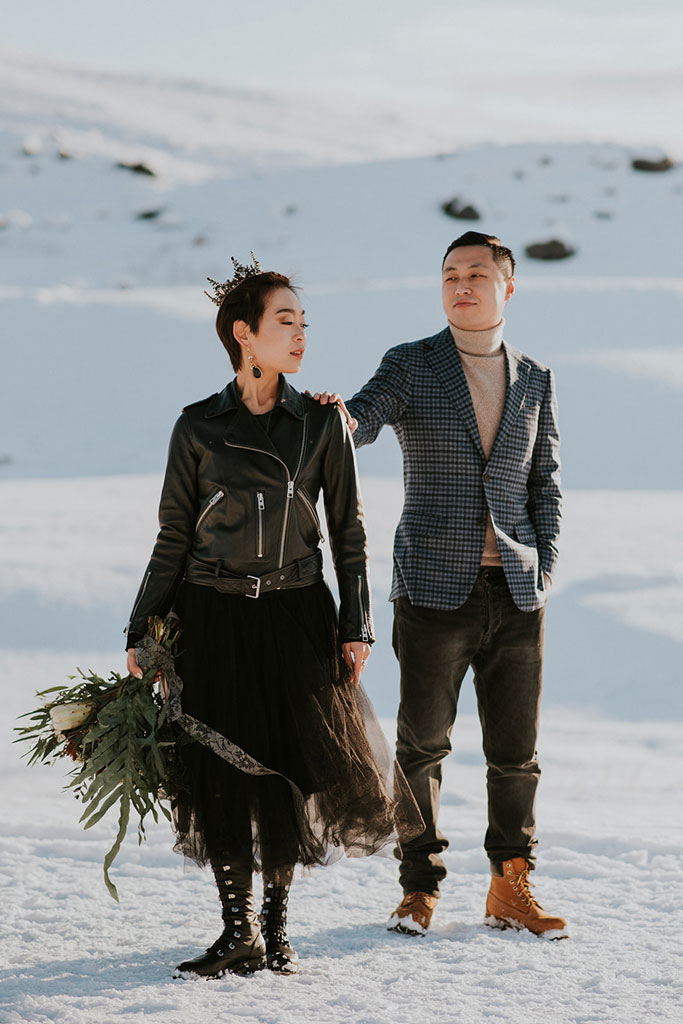 With a bit of research and planning, you'll be ready to elope in Iceland and create a beautiful memory to last forever.
Where to Elope in Iceland
When it comes to planning an elopement in Iceland, couples have a variety of incredible locations to choose from. From the majestic Skógafoss waterfall to the picturesque Seljalandsfoss waterfall, eloping in Iceland provides couples with a unique experience. Couples also have the option to visit one of Iceland's many hot springs, an experience that is sure to leave them feeling relaxed and rejuvenated. With so many different options, couples will be able to find the perfect spot for their special day. It is important to consider the time of year when picking an elopement location in Iceland; couples who are looking to take advantage of the country's natural hot springs should opt for springtime while those who want to make use of the breathtaking waterfalls should look into late summer or fall. Additionally, couples should look into booking their photographer as soon as possible, as this will help ensure that they get the perfect shots of their special day.
Lodging Options for Eloping in Iceland
Lodging is an important factor to consider when eloping in Iceland. From luxury resorts at the famous Blue Lagoon to more rustic options such as camping in a tent, there are many accommodations that suit different budgets. Whether you're looking to stay in a cabin or an AirBnb, there are endless possibilities for you to find the perfect lodging for your elopement. Very few people can say they have been married inside of a natural ice cave, so if you're looking for something unique, look into booking a night or two in one of those. Other wedding planners flock to man-made structures, such as the Aurora Glass Church, for their elopement, which is also a great way to add a bit of extra flair and style to your special day. Accommodations typically range from $500-1000 USD per night.
Types of Ceremonies to have
When it comes to eloping in Iceland, there are plenty of options for the type of ceremony you can have. Whether you choose a traditional ceremony performed by a Goði or Nordic Chieftain, a romantic ceremony on a cliffside overlooking the ocean, or an intimate ceremony under the midnight sun, you will find something that suits your style. If you're looking for something truly unique, consider having your ceremony inside an Icelandic lava cave or atop a glacier. No matter what type of ceremony you choose, it's sure to be memorable and special. When planning your elopement in Iceland, think about what kind of ceremony you want to have and make sure to pick the perfect location and photographer to capture every moment.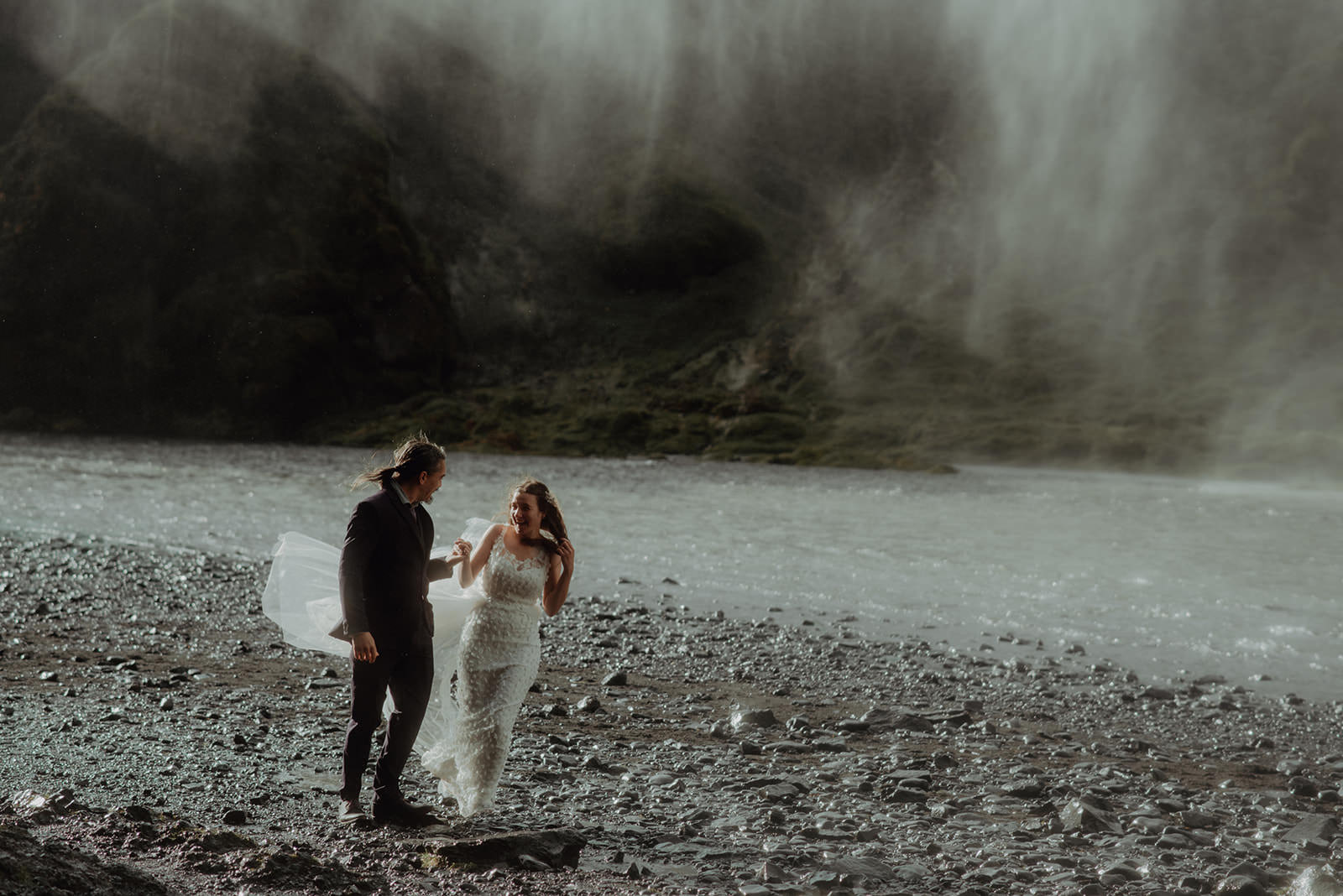 Things to Consider When Planning Your Elopement in Iceland
When planning your elopement in Iceland, it's important to consider a few factors. First, decide on the type of ceremony you want. Whether you opt for an intimate and meaningful ceremony with just the two of you, or an extravagant celebration with your closest friends and family, make sure it reflects your individual style. Second, consider the location of your elopement. Iceland is filled with stunning landscapes and breathtaking views, so choose a place that speaks to both of you. Lastly, make sure to plan according to the season and budget accordingly. Each season has its own unique offerings, so find out what's in store for your special day. With a little bit of research and planning, your elopement in Iceland will be an unforgettable experience!
Best Time of Year to Elope in Iceland
Eloping in Iceland can be a truly magical experience, regardless of the time of year. However, the best time of year to elope in Iceland will depend on the type of experiences you're looking for. For example, if you're looking for long days with lots of sunlight and warm weather, then summer (June – August) is your best bet. If you're looking for shorter days and a winter wonderland, then winter (November – February) is the perfect time to elope. Towards the end of June or the beginning of July, some of the highland roads are opened after being closed for the winter. No matter when you plan your elopement, make sure to check out key elements such as what type of ceremony you would like, where to stay and elopement packages available.
The Cost of an Elopement in Iceland
Planning an elopement in Iceland can be a great way to have an intimate ceremony with lots of natural beauty as your backdrop. On average, officiants will charge between $500-$800 for the ceremony. Couples should also factor in the cost of lodging and transportation, as well as any other vendors they may want for their elopement. Depending on the type of elopement experience you're looking for, couples typically invest between $5k-$15k into their wedding day. Iceland is generally more expensive than other countries, so it's best to plan ahead and budget accordingly. Additionally, couples should consider the time of year they are eloping in Iceland – while colder temperatures and fewer tourists may mean lower accommodation costs, it's also known to be the island's windier season.
Picking a Photographer for Your Elopement
When it comes to picking a photographer for your Iceland elopement, you want to make sure you're choosing the right one. Look for a photographer with experience in elopements and weddings in Iceland, as they will know the best places to capture the perfect shots. Look through their portfolio and reviews to get an idea of their style and professionalism. Also consider their turnaround time, as you'll want to get your photos as soon as possible after the wedding. Most importantly, choose a photographer whose personality meshes with yours and who can help make your elopement day even more special.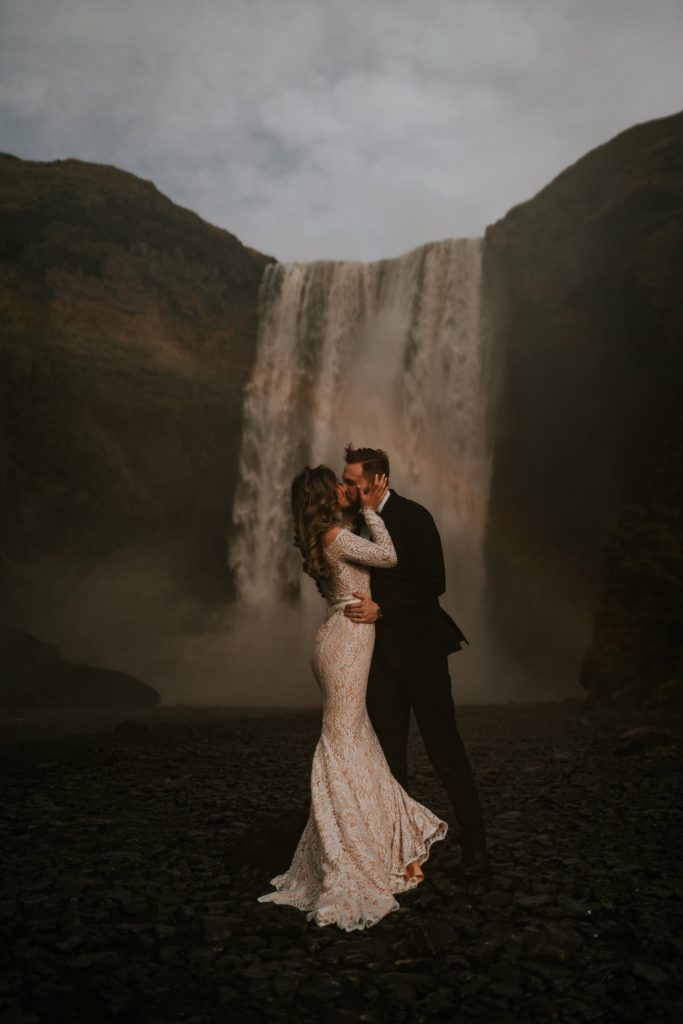 With the right photographer by your side, your Iceland elopement will be truly magical!
Iceland elopement FAQ:
How much does it cost to elope in Iceland?
Eloping in Iceland can be expensive, with average costs for officiants ranging from $500-$800 USD and plane tickets costing between $800-1400 USD each. The cost of the officiant is higher outside of Reykjavik, as additional travel fees may apply. Depending on number of weding vendors you will hire (e.g. photographer) typically total invest is $5k-$15k.
Can foreigners get married in Iceland?
Yes! Foreigners are able to legally get married in Iceland. Couples will need to provide a Marriage Notification form, be over 18 years of age, and there must be no obstacles to the marriage.
How can I legally elope in Iceland?
It is possible to legally elope in Iceland, provided that both parties are over 18 years of age and not already married. No costly translations of documents are needed, and couples from all over the world are welcome! To begin the process, both parties will need to submit all necessary documents to the relevant authorities. Once approved, you can begin planning your special day!
What is the best month to elope in Iceland?
The best time to elope in Iceland is typically during the late spring or early summer months (May-June) when the weather is milder and the landscape is blooming. Towards the end of June or beginning of July, some of the highland roads are open after being closed for the winter. Fall (September-November) is also a great time to visit if you want to avoid the crowds but still have access to semi-pleasant temperatures. Waterfalls are accessible year-round, while November-March are usually active months for viewing the Aurora Borealis due to colder and clearer temperatures in both high and lowlands.